---
---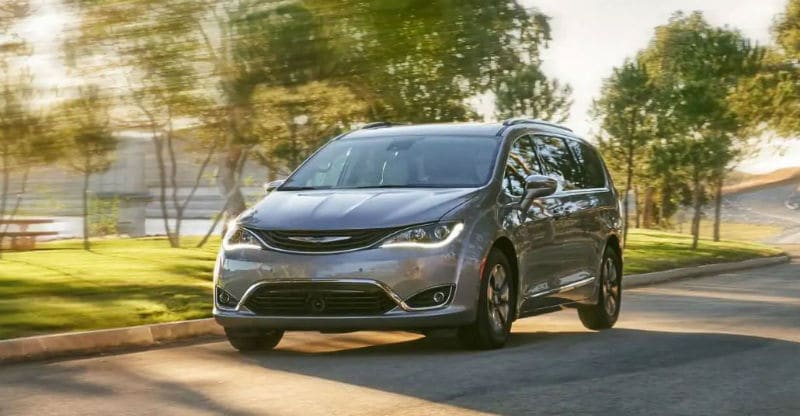 Ultimate Desired Fulfilled - 2019 Chrysler Pacifica Arrives in Bridgetown, OH
The 2019 Chrysler Pacifica is one of the hottest MPV's to hit the market this year. It has enough seats for 7 people inside which means you can drive your whole family around Bridgetown, OH. It has a 3.6L engine with 6 cylinders and a 9 speed automatic transmission. It is also quite fuel efficient with expectations of around 18 miles to the gallon if you're in the city and 28 miles to the gallon if you're on the highway. At Northgate CDJR, we will ensure you get the best price possible on your new vehicle, and you will also get access to or service center and a comprehensive list of warranties to ensure you're covered.
Performance
For an MPV the 2019 Chrysler Pacifica has a powerful performance with a 3.6L 6 cylinder engine under the hood as well as a reliable and impressive fuel efficiency to match with a mixed 20MPG average coming from a 19 gallon fuel tank. You'll find the Pacifica producing 287 horsepower at it's peak and it has a 9 speed automatic transmission to switch between gears.
V6 engine
18 MPG in the City
28 MPG on the Highway
19 gallon capacity fuel tank
287 horsepower
9 speed automatic transmission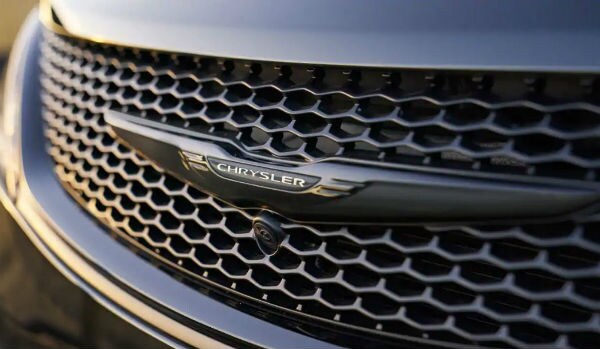 Schedule Test Drive
Interior
The interior of the 2019 Chrysler Pacifica has plenty of space for all of the family to travel through Bridgetown, OH. There are seven seats in the car; two bucket seats in the front, three split bench seats in the rear and two splint bench seats further in the third row. Both the driver and passenger are treated to the luxury of mounted armrests in the Pacifica with air conditioning available to all passengers with the exception of the driver and front passenger who both have dual zone air conditioning.
7 seat capacity
Bucket front seats
Split bench rear seats
Split bench third row seats
Driver mounted armrest
Passenger mounted armrest
Air conditioning
Dual zone air conditioning in front row
Value Your Trade
Technology
In the front of the 2019 Chrysler Pacifica you'll see an impressive touchscreen 7" LCD screen. Linked up to this depending on what smartphone you have is a Apple CarPlay or Android Auto systems. The Pacifica a radio data system with AM/FM radio with a nice sounding six speaker audio system to listen to your favorite tracks as you drive through Bridgetown, OH.
5" LCD screen in the front
AM/FM Radio
6 speaker audio system
Steering wheel mounted audio controls
CD-MP3 decoder
28GB internal memory capacity
CD player
Other Features
The 2019 Chrysler Pacifica puts safety feature at the top of its priority list. Some of the features that are included that back this up as standard are traction control, brake assist and electronic stability. You can also be sure that the 2019 Chrysler Pacifica is safe physically with a panic alarm, anti-theft auto locking windows, and an ignition disable feature. However other features include remote keyless entry as well as having rear air conditioning for your passengers and dual air conditioning zones for the two of you in the front of the vehicle.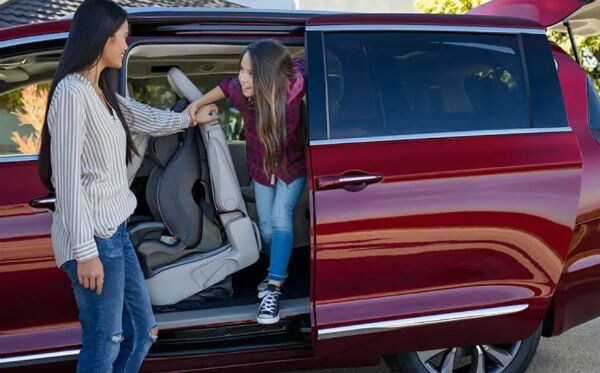 Traction control
Brake assist
Electronic Stability
Panic alarm
Ignition disable
Perimeter and approach lights
Remote keyless entry
Rear door bins
Overhead console
Rear air conditioning
Illuminated entry
Speed control
Current Specials
Exterior
What comes in handy with the 2019 Chrysler Pacifica is the rear of the vehicle. Not only can you recline the third row but it has a rear cargo lift gate if you want to use the back space for moving stuff around. Also if you look below the tailgate at the back you'll notice an aerodynamic spoiler. Above this you'll find the rear window has a wiper and a defroster which is perfect for the winter months. The door mirrors at the sides of the Pacifica are heated meaning they won't frost up and compromise your safety during the winter.
Spoiler
Rear cargo lift gate
Power door mirrors
Body color bumpers
Heated door mirrors
Power windows
Rear window wiper and defroster
Chrysler Accessories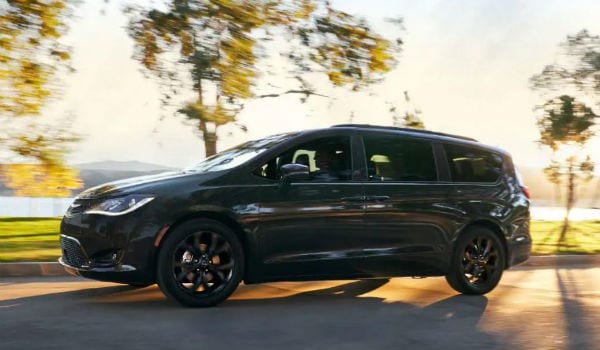 Financing Options
If you're finding that the 2019 Chrysler Pacifica is a bit out of your price range to buy up front. We don't want this to stop you from getting behind the wheel of this fantastic vehicle. That's why for you the residents of Bridgetown, OH, we have a range of other ways to pay for the vehicle, of course each of these are subject to certain conditions but our staff here at Northgate CDJR will go through each and every one of these options with you: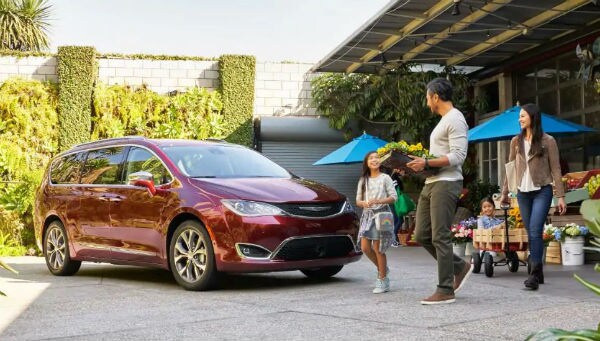 Finance the purchase the 2019 Chrysler Pacifica - this means the total cost is spread over a fixed amount of months - these makes the repayments more affordable to you and at the end of the term, guess what, the car is yours.
Take out a lease - you pay a monthly fixed amount over usually two, three or four years. When this period is over, you return the car to us and you can pick a new lease car with a new deal.
Incentives - we have various incentives including manufacturer discounts that we can see if you're eligible for which will entitle you to a discount off the total price.
Calculate Your Payment
Why Buy from Northgate CDJR serving Bridgetown, OH?
Here at Northgate CDJR we believe we offer the best customer service to the people of Bridgetown, OH. Our team of well experienced professionals has in depth knowledge both about the wide range of cars we have including the 2019 Chrysler Pacifica but also in regards to any other questions you have in regards to the purchase process. We can explore every option at your disposal to ensure that you drive away from our dealership with the car you want. After your purchase we also make sure we've got you covered with our warranties and the ability to drop in to our service center whenever you want.
Chrysler Pacifica Inventory
Meet the Team