The 2019 Jeep Wrangler Review in Springfield, OH
The Jeep Wrangler is the best SUV money can buy.
If you need an SUV that can handle any job, especially if you need to tow or haul , you need the New Jeep Wrangler.
Should You Buy The Jeep Wrangler?
The 2019 Jeep Wrangler has the same icon exterior that it is known for, with a newly updated tech-heavy interior. It's hugely impressive off-road. Find yours near Springdale, OH.
This year, Jeep offers an advanced safety package that adds forward-collision warnings and adaptive cruise control for extra money on some trim levels, but that's it. This year, Jeep made automatic emergency braking an additional cost option for Sahara and Rubicon versions regardless of what's under the hood or what transmission sends power to the wheels. Otherwise, it's back to basics for Jeep's off-roader. 
While the 2019 Wrangler hasn't changed much on the outside, the interior is improved thanks to more sound deading and a lower dashboard. The Wrangler is available in a two-door configuration, or a four-door configuration more comfortable for families.
Sport, Sport S, Sahara, and Rubicon trims all get a 3.6-liter V-6, 6-speed manual transmission, and four-wheel drive as standard equipment. An 8-speed automatic transmission will be a popular add-on, and for better fuel efficiency and off-roadability we recommend upgrading to the 2.0-liter Turbo 4 engine.
The Jeep Wrangler is known for appealing to drivers who love to wander off the beaten path, and not appealing to drivers seeking a smooth and quiet ride. But the newest-generation Jeep Wrangler appeals to both crowds with a refined, modern interior. Newly available advanced safety features set the bar even higher for the 2019 Jeep Wrangler.
The Jeep Wrangler Performance Features
If rated on a scale of 1 to 5, the Jeep Wrangler earns points for its off-road abilities, but loses some for a slightly choppy ride especially in the two-door version which have a shorter wheelbase.
The 2019 Jeep Wranglers come with a standard 3.6-liter V6 engine and a 8-speed automatic transmission. With 285 horsepower, the standard V6 has enough power to get around town.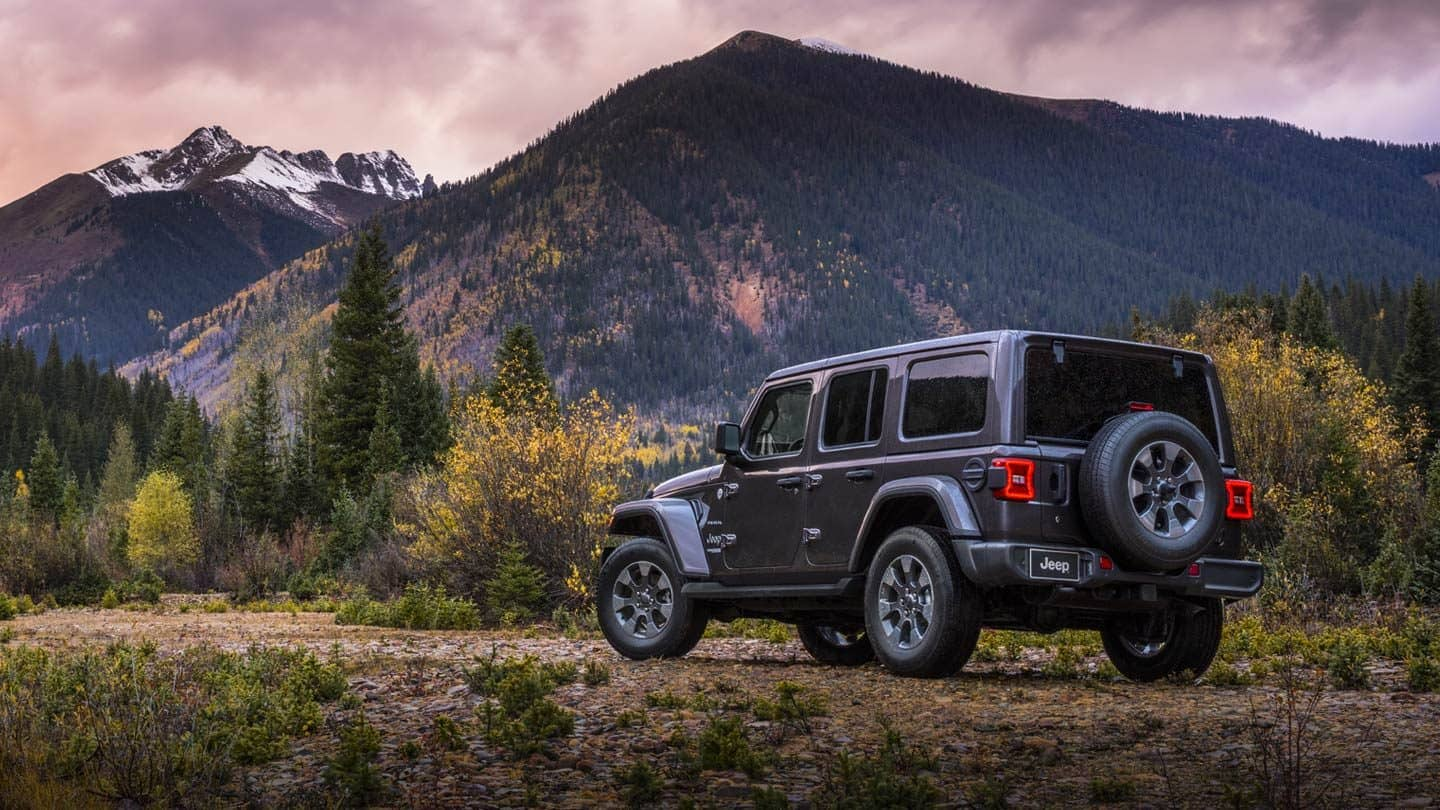 The Jeep Wrangler's Technology
The 2019 Jeep Wrangler has a suprisingly capable touchscreen navigation system as well as smartphone integration. However, modern safety features such as automatic emergency braking or lane keep assist are not yet available in Wranglers.
Audio & navigation: The full-featured touchscreen navigation has reached the Jeep Wrangler, and the optional 8.4-inch Uconnect system offers sharp graphics and a quick response. The controls are a mixture of buttons, knobs and touchscreen controls, and they're all easy to understand and use. AM/FM/HD radio plus XM satellite are available.
Smartphone integration: Apple CarPlay and Android Auto allow full integration of your smartphone without having to pair it to Bluetooth, but Bluetooth audio and phone support are still present. There are four USB ports (two front, two rear) and three USB-C ports. We found it all to be seamless and dependable.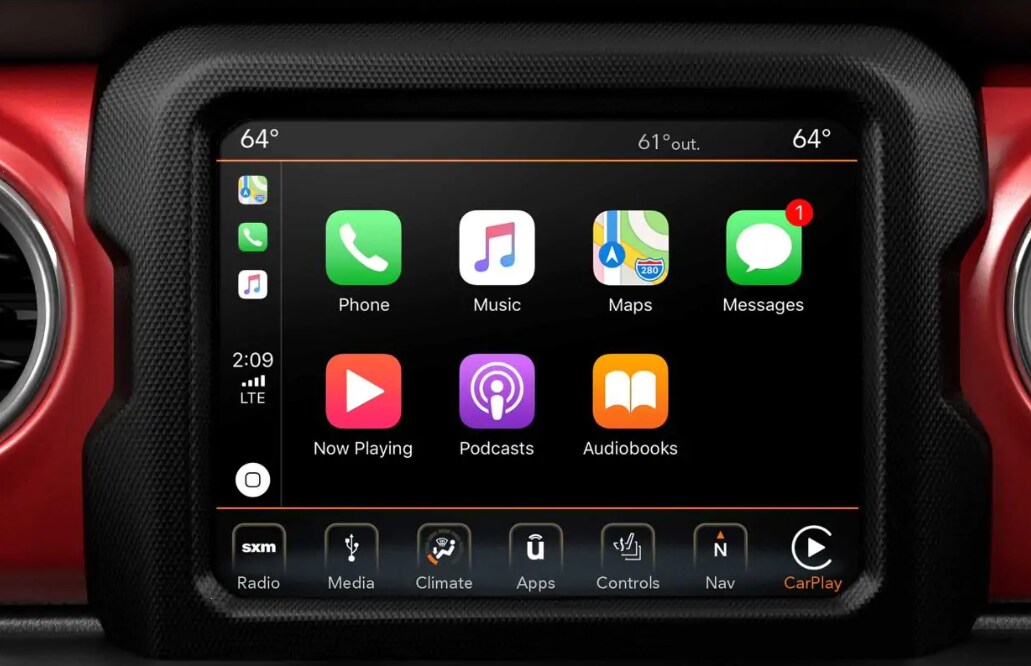 Driver aids: The Jeep Wrangler offers basic driver aids such as blind-spot monitoring, cross-traffic alert, and parking-lot proximity warnings as an option. Ours had them, and they worked seamlessly. But you won't find lane keeping assistance or collision mitigation braking systems - though the Advanced Safety package adds forward collision warning.
Voice control:  Pushing the voice button on the steering wheel gets you the standard voice interface, and it works decently and can understand most commands. But we found ourselves pressing through to reach Siri on our paired iPhone because that works directly with the phone and its data connection.
How safe is the Jeep Wrangler?
Driver assist safety features are located in the Active Safety group on the 2019 model, and include blind-spot monitoring with rear cross-traffic alert, rear parking sensors, and LED taillights. A rearview camera is standard.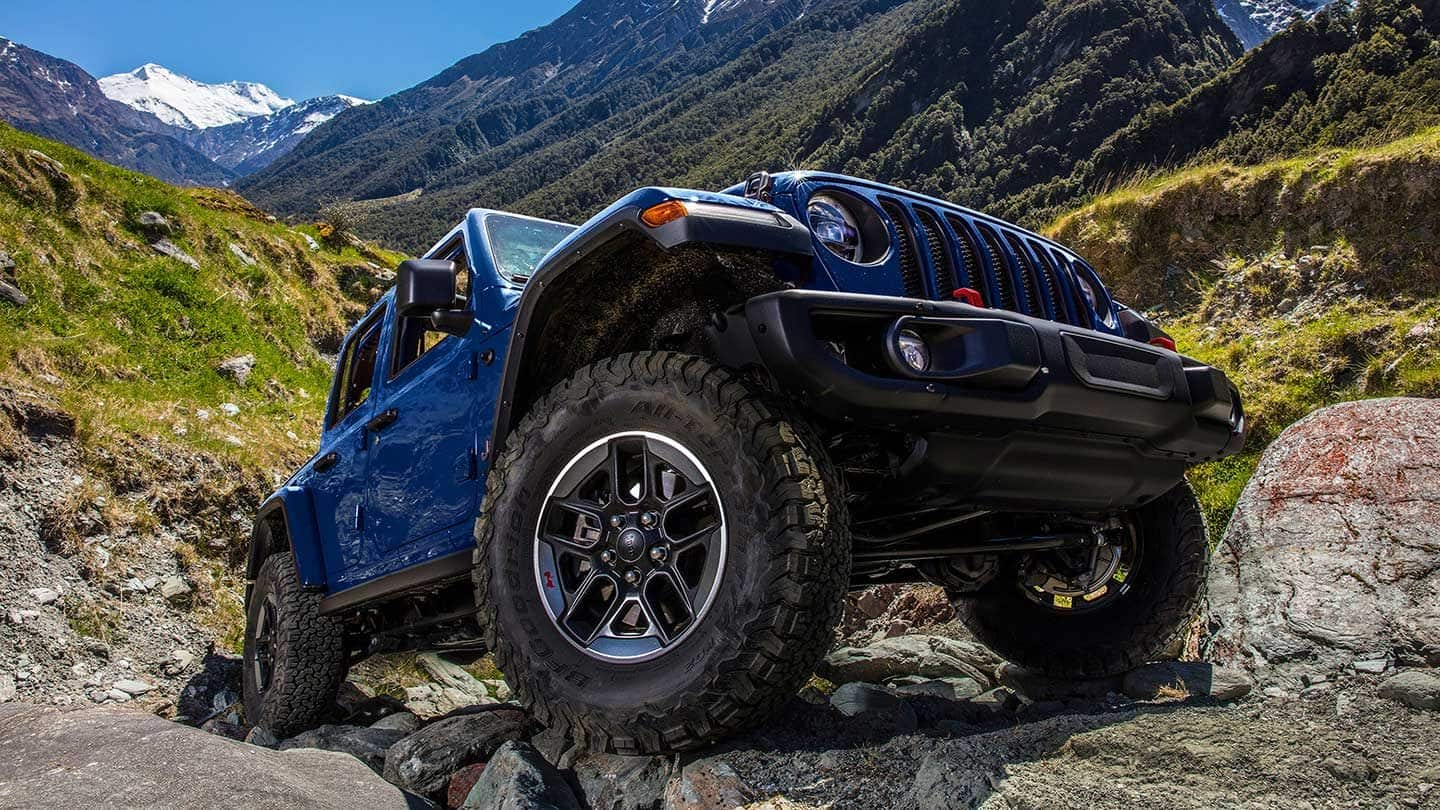 Jeep Wranglers Seating/Cargo
Comfort: Highlights include comfortable seating and a straightforward climate control system. However
Seat comfort: The front seats are well-shaped and stay comfortable and supportive over the long haul. The angle of the lower cushion is proper, but the forward edge might seem a bit prominent considering the Wrangler's distinct upright seating posture. The rear bench is flatter and firmer but reclines a little.
Ride comfort: The Jeep Wrangler's body does not bounce much, making it easy to cruise at speed on wavy pavement without upsetting anyone's stomach. But the ride can get shaky when the road is cracked or lumpy, and potholes and sharp edges will likely send a shiver through the cabin.
Interior: The 2019 Wrangler is more narrow than most SUVs and has a similar feel to a pickup but is still logical and full-featured. It has numerous convertible/removable top options to bring the outside inside.
Cargo: The 2019 Jeep Wrangler offers 31.7 cubic feet of cargo behind the rear seats and 72.4 with the rear seats folded down.
Why Buy From Northgate CDJR near Springfield, OH?
If you are looking to buy the 2019 Jeep Wrangler, look no further as we have got you covered at Northgate CDJR near Springdale, OH. Everything from test drives and performance reviews to a checklist of features and additional features can be availed under one roof near Springdale, OH.
Walk into our dealership to have our friendly and knowledgeable staff help you find the right fit for all your requirements as they guide you through the various trims to ensure maximum satisfaction. It's a one-stop solution if you are looking for a jeep with the features of your choice.
Jeep Wrangler Inventory
Apply For Financing