2018 RAM 2500 vs 2019 Ford F-250 Comparison for Finneytown, OH
Which Is A Better Value For You? We Go Over In Depth, What Each Of These Trucks Has To Offer The Residents of Finneytown, OH.
Should You Buy The New RAM 2500?
Most Drivers in Finneytown, OH would be okay with a regular full-size pickup truck. However, there are some residents who just the need the biggest and more powerful heavy duty version. For those who want Heavy Duty, the 2018 RAM 2500 and 2019 Ford F-250 Super Duty are the top contenders in the market.
Compare the differences in our Northgate CDJR Dealership in Finneytown, OH and you will also conclude that the 2018 RAM 2500 definitely offers more value than the Ford F-250. Compare both RAM HD trucks and the entire RAM truck lineup at Northgate CJDR Finneytown, OH, where we have the new 2018 RAM 2500 for sale right now.
RAM 2500 vs Ford F-250: Performance Features
The 2018 RAM 2500 comes with a best-in-class max towing capacity of 16,320 pounds. On the other hand, the best towing rating on the 2019 Ford F-250 is 15,000 pounds. If you're need a truck that can haul almost anything around Finneytown, the 2018 RAM 2500 should be your choice.
Even though Both of these Heavyweight contenders offer features such as: 4WD, V8 engines, robust towing features, and an abundance of trim choices, the RAM 2500 still undoubtedly wins against its competition.
The 2018 RAM 2500 comes in with a slightly lower starting price than the 2019 Ford F-250 Super Duty.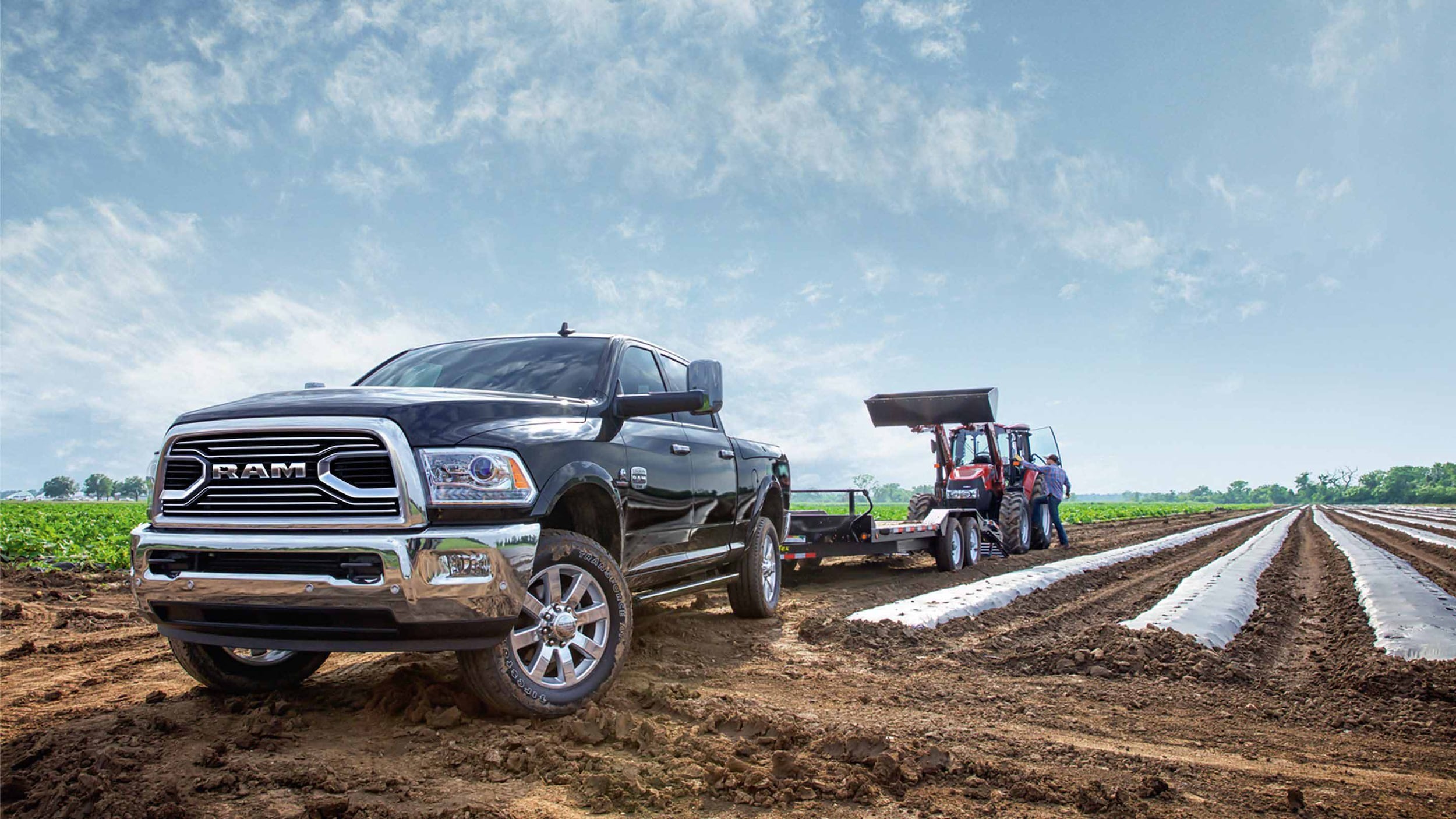 RAM 2500 vs Ford F-250: Engines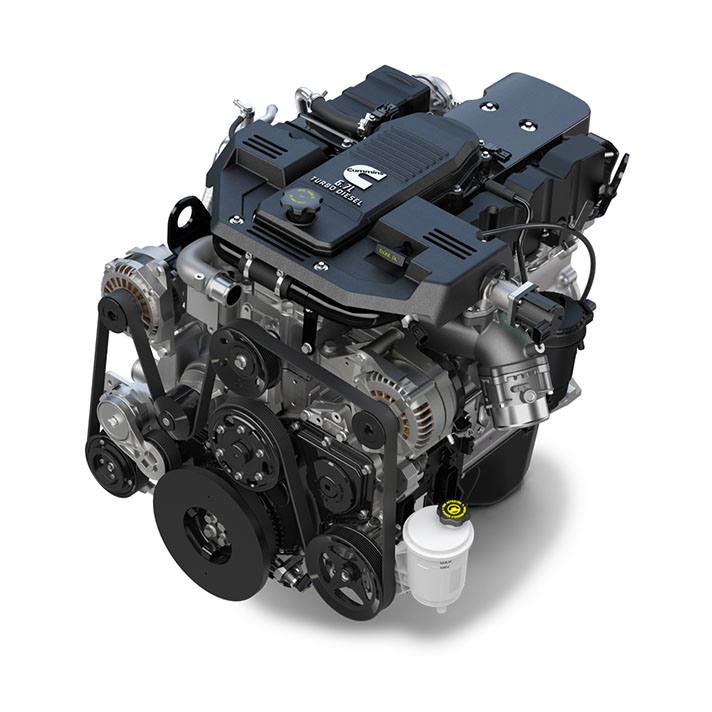 RAM 2500 Engines
5.7L HEMI V8 Engine - 383 hp and 400 lb-ft of torque
6.4L HEMI V8 Engine -  410 hp and 429 lb-ft of torque
6.7L Cummins Turbo Diesel I6 Engine -  up to 370 hp and 800 lb-ft of torque
Ford F-250 Engines
6.2L SOHC V8 Engine -  385 hp and 430 pound-feet of torque
6.7L Power Stroke Turbo Diesel Engine -  450 hp and 935 lb-ft of torque
RAM 2500 Vs Ford F-250: Transmissions & Towing Capacity
Transmission Comparision
Big, tough trucks like the 2019 Ford F-250 and 2018 RAM 2500 offer potent engines, at the same time do the transmissions match the strength of the engines? As you'll see once again, the 2018 RAM 2500 delivers more value for Finneytown, OH drivers.
The 2019 Ford F-250 offers the option of a Torqshift Heavy-Duty 6-speed Selectshift automatic. The 2018 RAM 2500, in comparision, gives its owners a selection between a Class-Exclusive 6-speed manual or automatic.
Towing and Payload Capacity
When looking at payload capacity, the 2018 RAM 2500 can haul approximately 3,990 pounds vs. 2019 Ford F-250 haul capacity of 4,315 pounds. The 2018 RAM 2500 does outperform the F-250 when looking at towing however. Properly equipped, the 2018 RAM 2500 tows up to 17,980 pounds with the Cummins Turbo Diesel I6 engine. The Ford F-250 on the other hand, tows approximately 12,300 to 13,300 pounds. If you choose to pick the 2018 RAM 2500's base engine, you can still tow a whopping 13,890 pounds.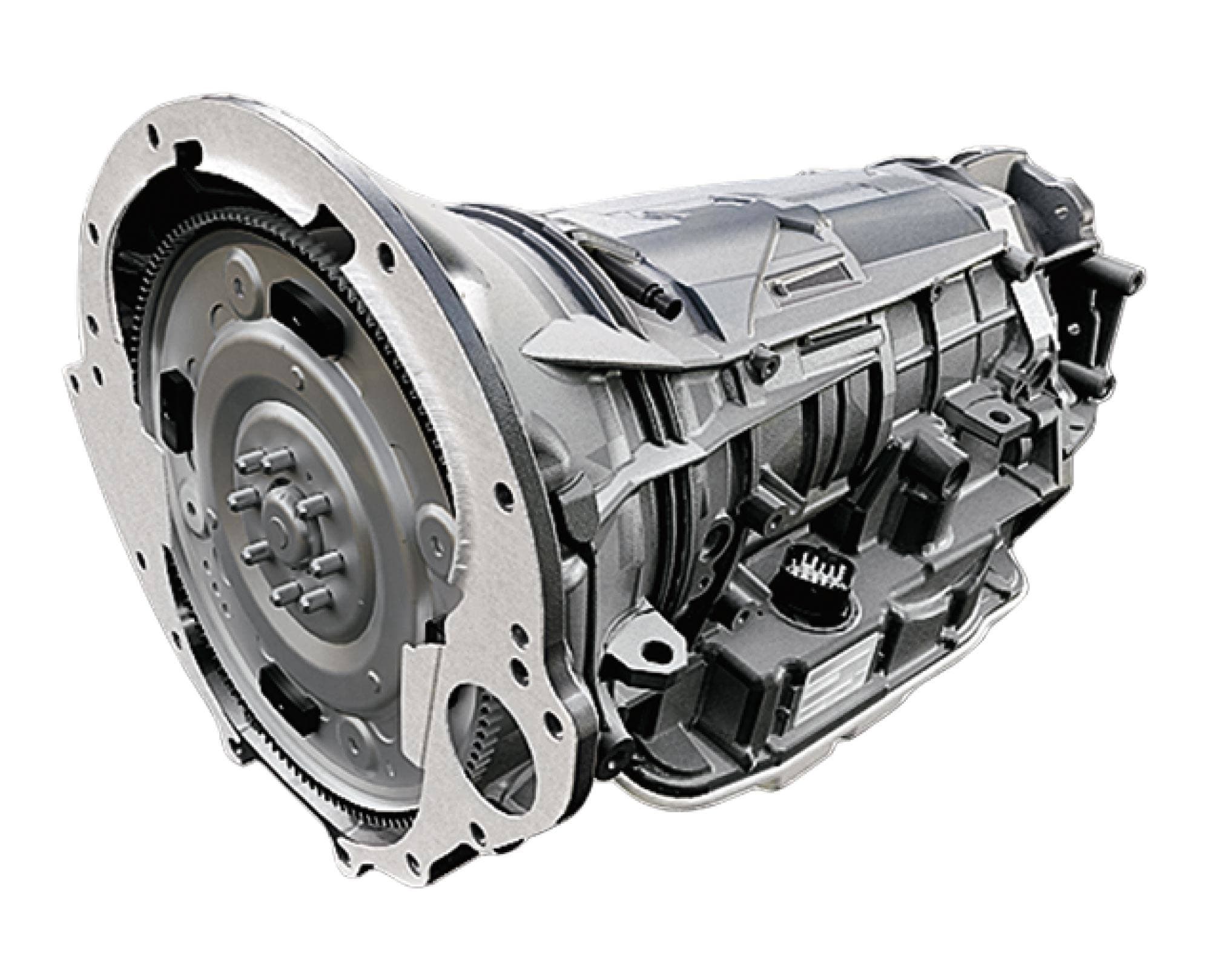 RAM 2500 Vs Ford F-250: Handling
The 2018 RAM 2500 was created to not only provide the best features and competencies, but to do it while providing a luxurious soft ride and assured handling. With the class-exclusive five-link coil rear suspension, the RAM 2500 provides an awesome turning ability, making it super easy to ease trailers through a tight spot.
It also provides a super smooth ride, and will get you to destination comfortably. The suspension in the 2019 Ford F-250 delivers exactly what you would anticipate from a heavy-duty truck, with a less forgiving ride quality.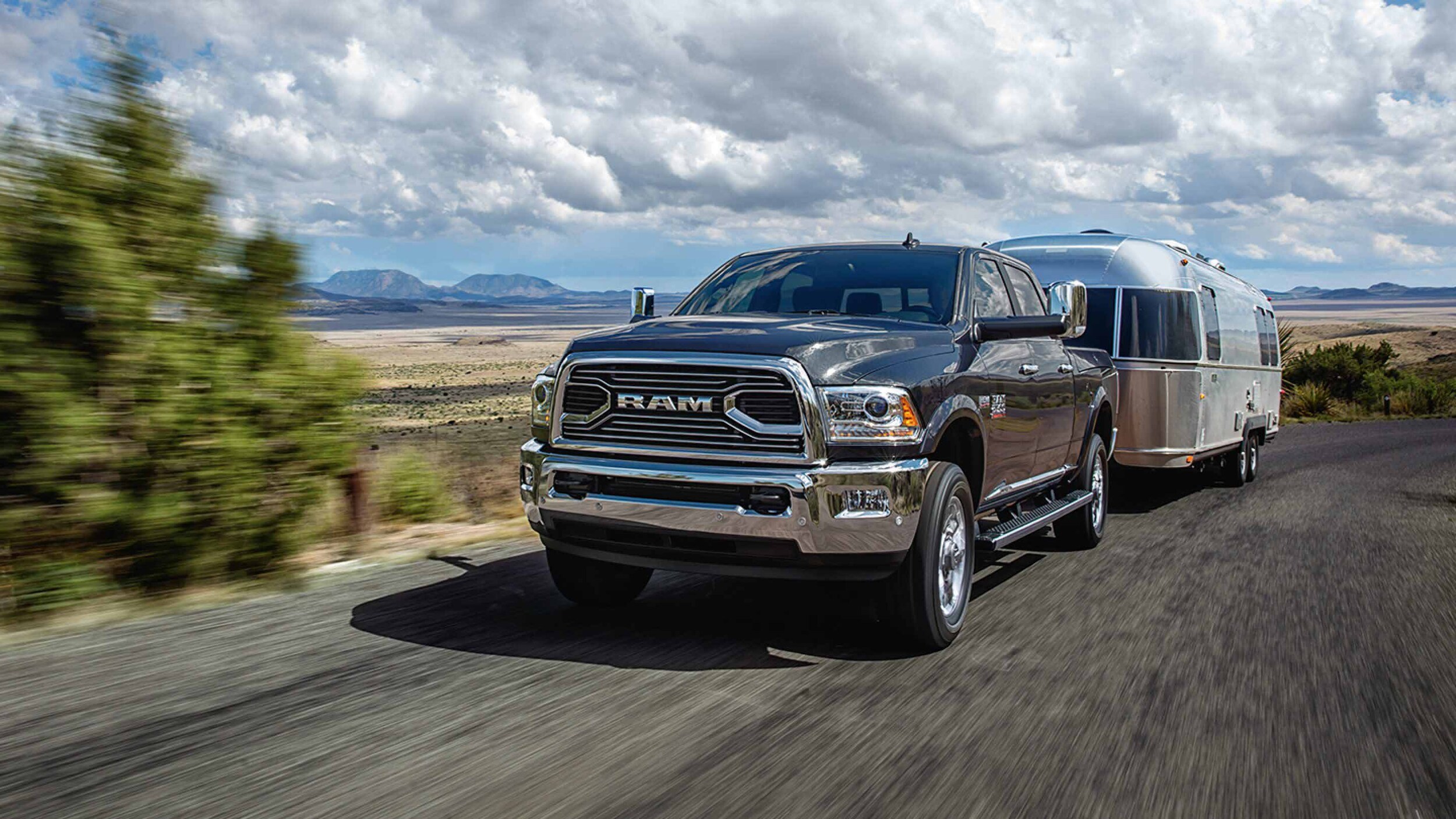 For the 2018 RAM 2500, it gives heavy duty truck drivers the option of a better standard suspension. While the F-250 offers a single standard suspension, the RAM 2500 offers the available rear Auto-Level Air Suspension. This suspension allows for you to make incremental changes to have confidence that your load will stay level and your ride dynamics will still remain comfortable, regardless of any kind of off-road surface you may encounter.
You can pick your ride height with the push of one button, and the air suspension will automatically make changes to maintain a level load. The F-250 doesn't gives consumers the option to choose anything similar.
RAM 2500 Vs Ford F-250: Safety
Both the 2018 RAM 2500 and Ford F-250 have the same standard safety features that includes ABS brakes, driver airbag, passenger airbag, front side airbags, and curtain airbags.
The RAM designers knew when creating the 2500, that you want a heavy-duty truck that can handle all the tasks you need done and at the same time you still want the modern technology and comfortable ride you have come to expect from modern vehicles.
Both the 2018 RAM 2500 and the 2019 Ford F-250 has plenty of cabin size to house your friends and family, and both can accomadate 3 in standard cab and 6 in the extended cab. The RAM 2500 also includes plenty of storage space throughout its cabin, including 12.1 cubic feeet of storage behind the rear seats in the Mega cab. The RAM 2500 also has an exclusive center-seat-cushion storage, rear under-seat storage, and rear in-floor, perfect for the any tradesmen in Finneytown, OH whose truck is basically their mobile command center.
Both the Ford F-250 and the RAM 2500 gives consumers plenty comfort and luxury, but with 17 different levels of seating and upholstery to choose from - ranging from heavy-duty Work-Grade Vinyl to Premium Natura leather - the RAM 2500 simply offers more overall value and choice than you'll find in the Ford F-250. Even if you look at the seating in the RAM 2500, you'll see that the seat offer more support & a better driver experience, meaning that whether you are just running local errands in the Finneytown area or you have a long work day ahead of you, you and any passengers you might have will feel comfortable on the road.
The RAM 2500 even has a fold-flat load floor inside the Crew Cab. This is a level of flexibility that the Ford simply doesn't offer.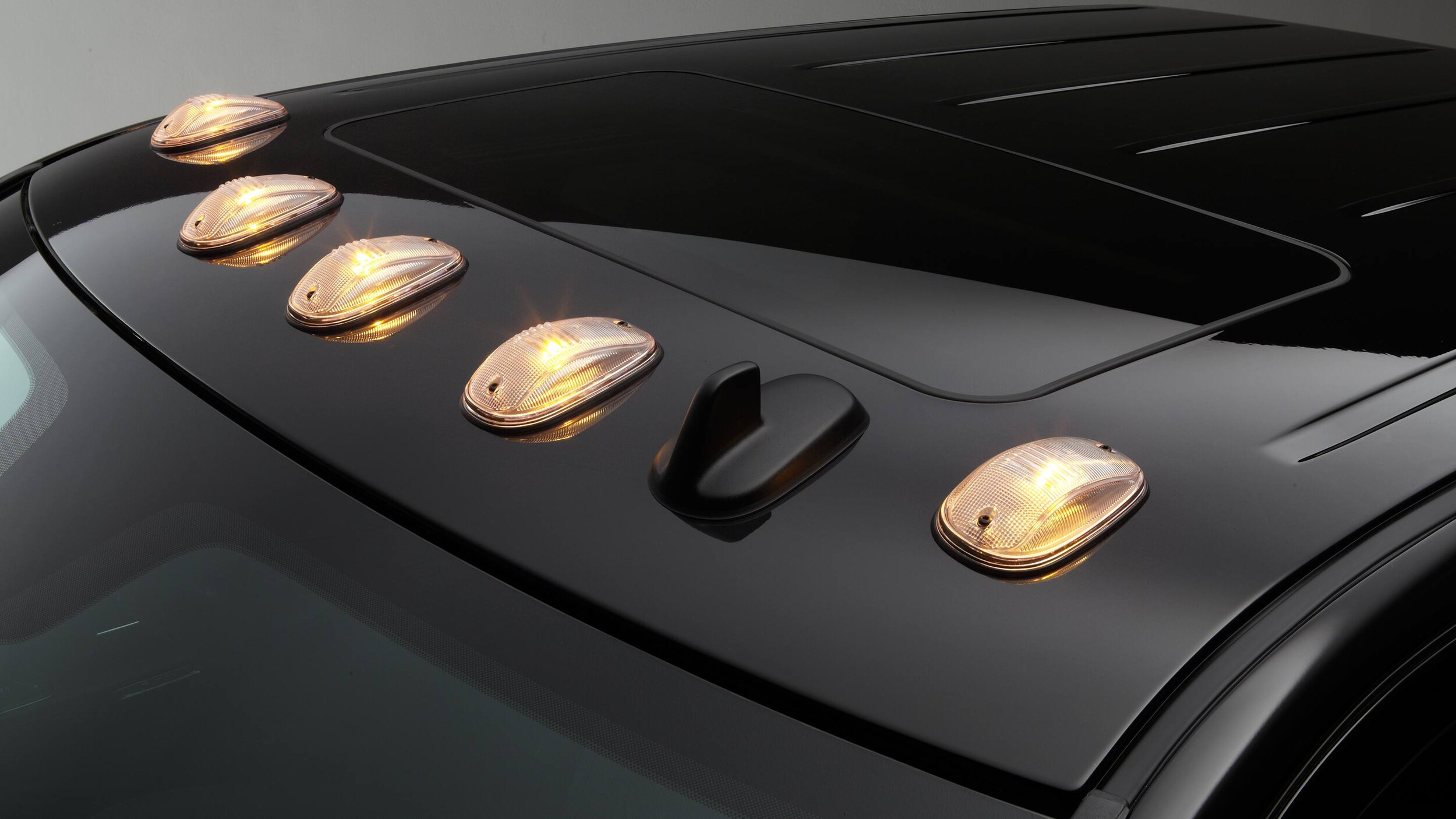 Why Buy From Northgate CDJR Serving Finneytown, OH?
In this Ford F-250 vs RAM 2500 truck comparison, you see by now that the 2018 RAM 2500 is a class above with a much higher maximum towing capacity and more powertrain options to choose from.
Browse your options in our new 2018 RAM 2500 inventory, and take it for a test drive. Walk into or dealership or contact us to schedule a test drive near Finneytown, OH in addition to our trained and helpful staff guiding you to find the perfect fit for your requirements.