Uconnect 4, 5.0, & 8.4 Features Explained
If you've been browsing for newer Chrysler, Dodge, Jeep or RAM vehicles lately, you may have noticed Uconnect on many of their technology features. This article will tell you everything you need to know about what Uconnect is and all of its features.
What is Uconnect?
Simply put, Uconnect is the vehicle infotainment system used by Chrysler, Dodge, Jeep, and RAM vehicles, as well as other brands owned by Fiat Chrysler such as Alfa Romeo, Fiat, and Maserati.
Uconnect is a combination of a stereo system, apps, and services that the driver or passengers can access through a display screen and controls in the vehicle. Generally, infotainment systems such as uConnect are used for navigation, entertainment, and communication.
Uconnect Systems Features Differences & Options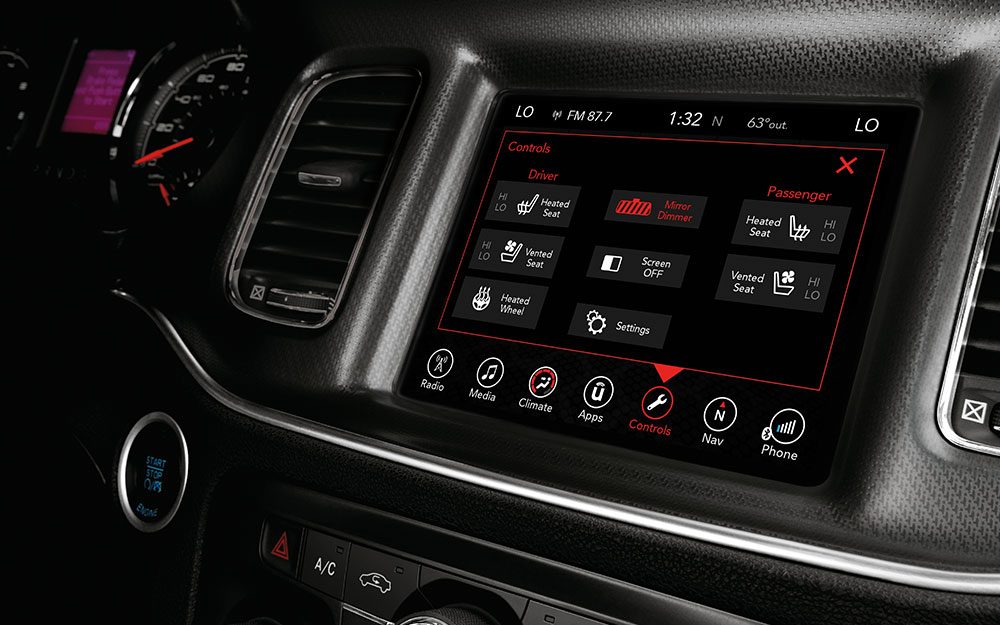 what version of uconnect do i have?
Depending on the year, model and trim of the vehicle you are looking at, it may have different versions of Uconnect. There is Uconnect 5.0, Uconnect 8.4, and the Next Gen Uconnect 4. Uconnect 5.0 and Uconnect 8.4 are both previous generations of the system.
The Next Gen Uconnect 4 will be the most recent version. Each generation of Uconnect has different features to a certain degree. In the following sections, we will breakdown the features and options of each Uconnect version.
Uconnect 5.0
Uconnect 5.0 is the most basic version of the infotainment system. The 5.0 in the name refers to the 5-inch touchscreen display that is used to control most of the system.
Primary features of Uconnect 5.0 include:
5-inch Touchscreen display
AM/FM Radio
Uconnect Voice Command for hands-free call and text
AUX/USB Connection for phone or MP3 player
Bluetooth Connectivity
Speed-adjusted Volume
"Do Not Disturb" mode to suppress phone notifications while driving.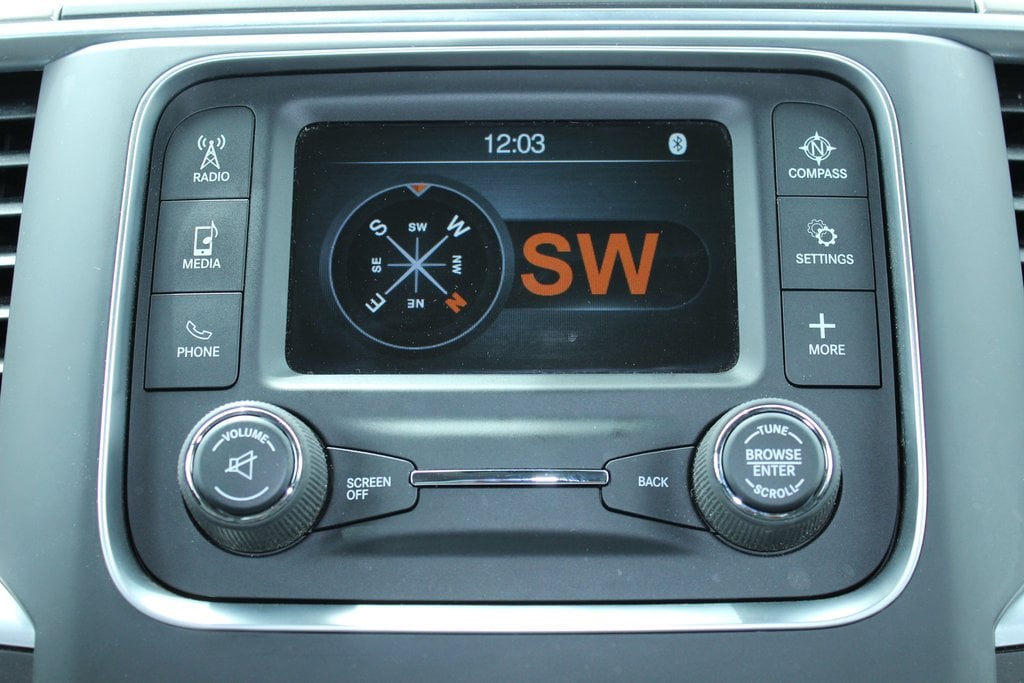 Uconnect 8.4
Uconnect 8.4 is extremely similar to Uconnect 5.0 with a few slightly improved features and optional upgrades. Uconnect 8.4 carries over the AM/FM radio, Uconnect Voice Commands, Bluetooth/AUX/USB connections, etc.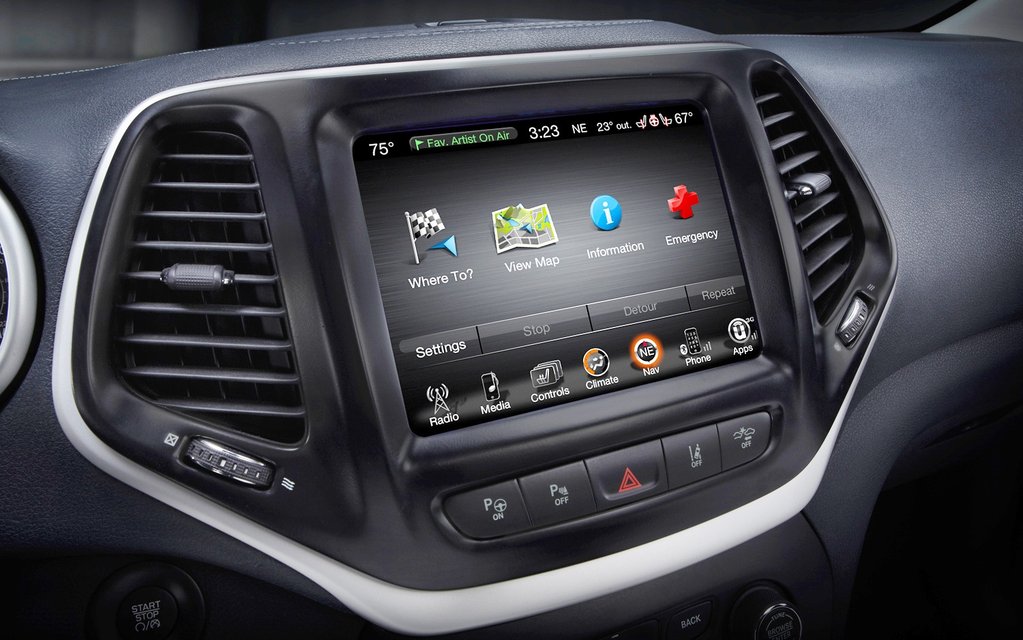 Primary Features of the Uconnect 8.4:
8.4-Inch Touchscreen Display
SiriusXM Satellite Radio
Android Auto & Apple CarPlay on some models
Siri Eyes Free commands - Phone Calls, Text, Change Music, Email, receive directions & more.
Customize the user interface of the Uconnect display
Some models have the option for an Uconnect 8.4 with GPS Navigation.
Next Gen Uconnect 4
Uconnect 4 is the most current generation of the infotainment system. It was introduced starting on 2018 model vehicles. It has made some great strides in features compared to the previous versions. Many of the old features carry over such as voice commands and Bluetooth connectivity but there are also some newly added features.
Primary Features of the Next Gen Uconnect 4:
Apple CarPlay and Android Auto Integration
Sharper Graphics and Faster Performance
Uconnect Access Smartphone App
Remote Lock/Unlock
Available Remote Start
Available Vehicle Finder
Available 4G Wi-Fi HotSpot
& More
Engine Performance Pages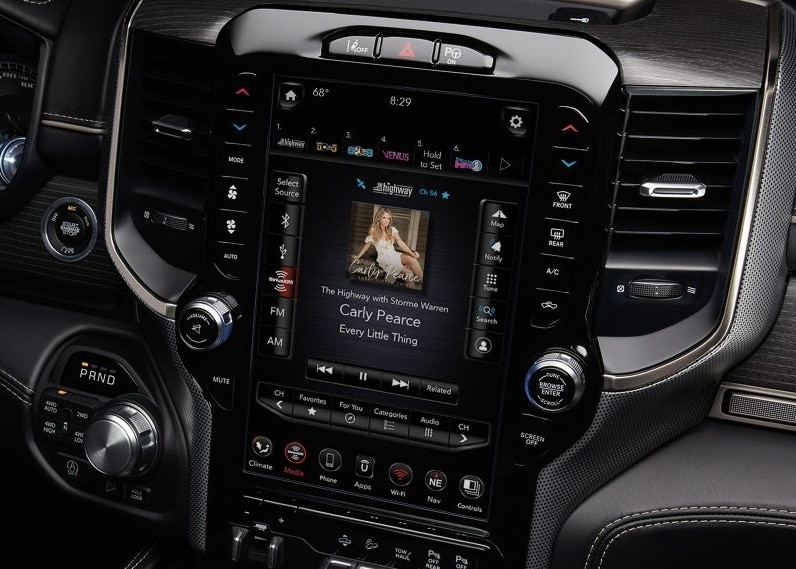 Uconnect Access
Uconnect Access is a smartphone app designed to increase the functionality of the Uconnect 4 infotainment system. With a paid subscription, users will have access to a variety of new features.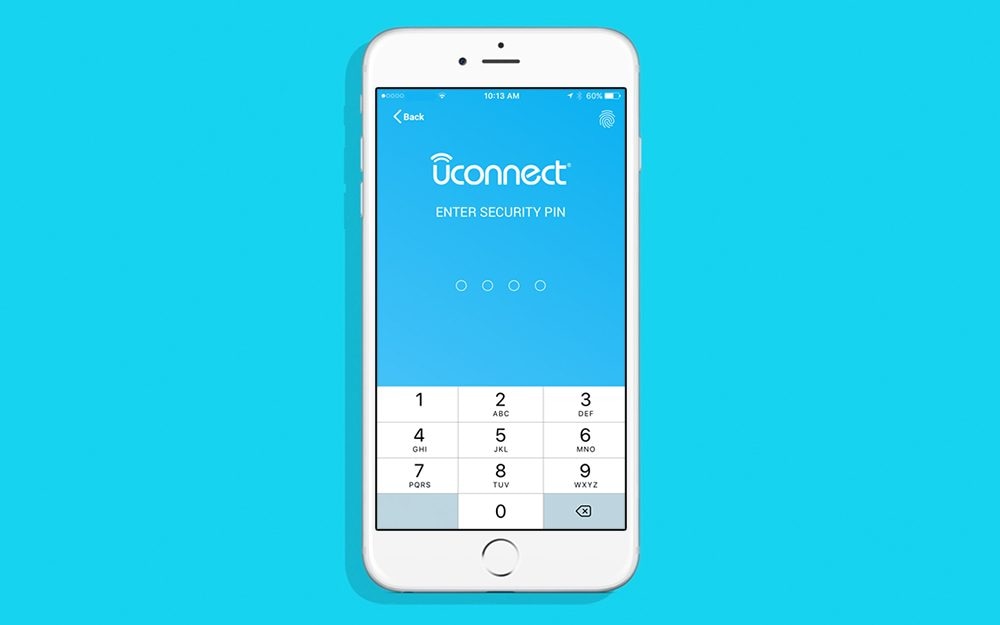 Primary Features of the Uconnect Access:
Remote Lock/Unlock
Available Remote Start
Available Vehicle Finder
Available 4G Wi-Fi HotSpot
Roadside Assistance
Vehicle Health Report & Alerts
Theft Alarm & Stolen Vehicle Assistance
Why Take A Test Drive At Northgate CDJR?
With over 250 new 2019 Chrysler, Dodge, Jeep and RAM models in stock, Northgate CDJR has no shortage of vehicles with the latest version of Uconnect. Try test driving any new sedan, SUV or truck we have and you'll be able to test out Uconnect yourself to see how convenient it is.
Northgate CDJR has tons of monthly specials on a variety of new 2018-2019 models with MSRP discounts, lease specials, low APR financing and more.
Our finance professionals work with you to get the best possible financing for your financial situation. Feel free to contact us anytime!